What does your future hold?
An MBA in India, U.S. & beyond.
Global | Cutting Edge | Affordable
MBA Degree awarded by Indiana University of Pennsylvania (IUP), U.S.A.
IUP is accredited by AACSB International, the premier accrediting body for business programs worldwide
Smaller class sizes ensuring high quality faculty-to-students and student-to-student interactions
Classes taught by full-time Ph.D. faculty from IUP with extensive industry and research background
Extensive internship program and industry exposure
State-of-the-art instructional facilities and Wi-Fi enabled campus (both at IUP & at PES)
Option of taking additional electives/semester(s) in the U.S. or partner universities worldwide
Student exchange from PES, India to the U.S. and other partner universities
Specialization in Marketing, Finance, and HR offered in India and option of specialization in 8 streams namely Marketing, Finance, HR, Supply Chain Management, Professional Accounting, Information System, Global Business, & Entrepreneurship in the U.S.
Students are eligible for CPT/OPT/H1B visa in the U.S.A.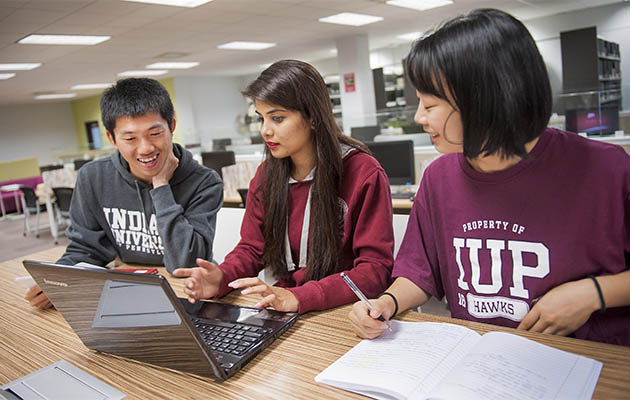 99% Visa Success
Nearly 1000+ MBA Students (till 2018)
Tution/Fees savings up to 50%
ELIGIBILITY
Prospective students with Bachelor's Degree in any discipline (3 or 4-year degree; 1st class preferred) and a GMAT score 450 and above/MAT score 500 and above/PESSAT score 500 and above/CAT 50th percentile and above/GRE score 300 and above will be accepted. Final year degree students are also eligible to apply.
DOCUMENTS FOR ADMISSION
Students who have finished their bachelor's degree (3 or 4-year degree) as well as current final year degree students can apply with:
All degree marks cards and final degree certificates
2 academic letters of recommendation
Official MAT/GMAT/CAT/GRE/PES-SAT scores
A one-page goal statement indicating the motivation for pursuing the PES-IUP MBA program
SCHOLARSHIPS
Candidates with work experience of 2 years and above or with extraordinary accomplishments (academic and extra-curricular) are eligible.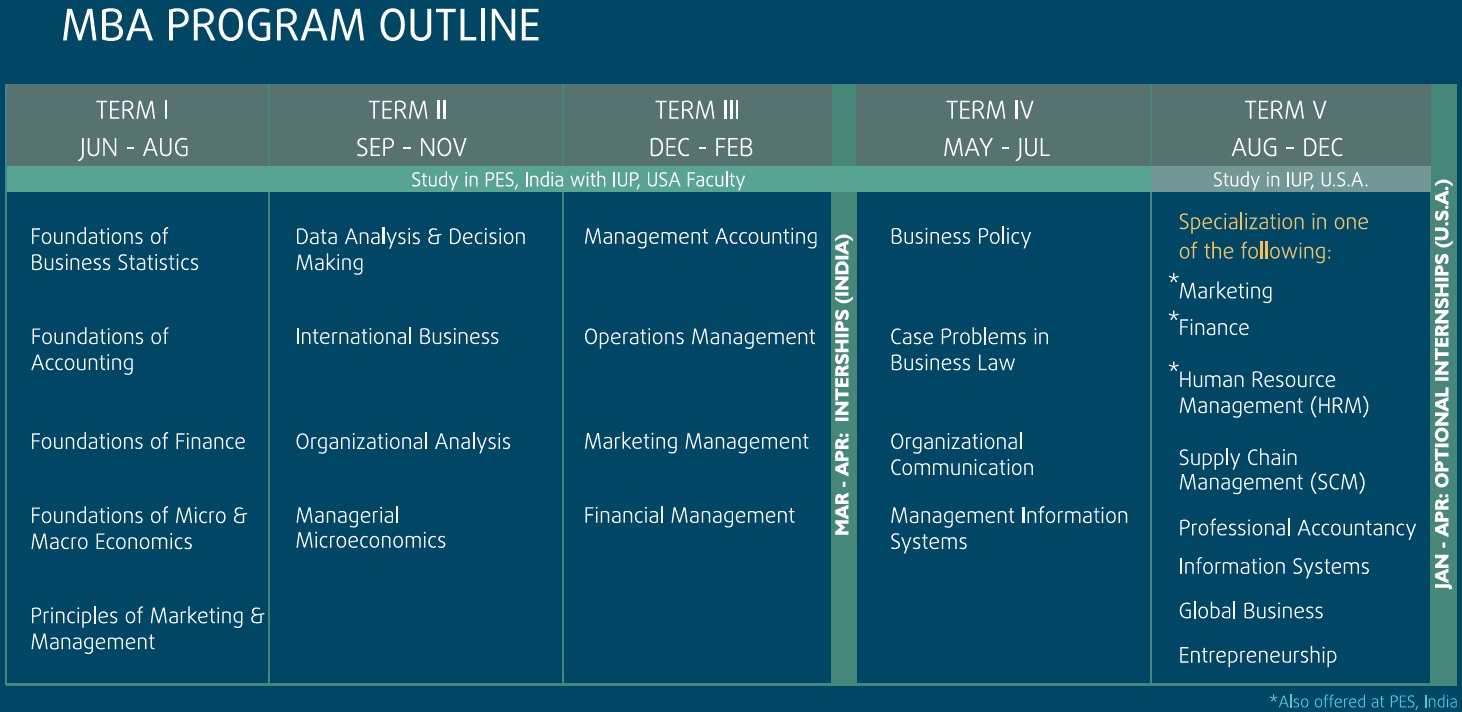 NOTE: 
Selection will be based on group discussion & personal interview of all the candidates. All admissions are on a first-come first-served basis for qualified candidates.